GLADE SHAKE VAC MAGNLIA VANILLA 500G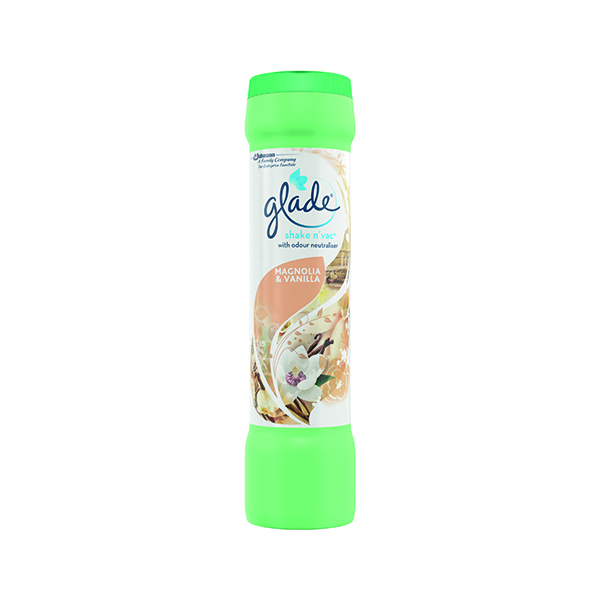 GTS Product Code DV58943
The Glade Shake n' Vac absorbs deep-down odours in carpets and rugs to freshen your home with a scent of magnolia and vanilla. The powder formula works quickly to create an absorbent layer helping to neutralise lingering pet, tobacco and cooking odours that get trapped within the carpet fibres. Simply shake the 500g bottle to sprinkle the powder over the floor area, leave a few minutes, then vacuum for a refresh and clean carpet.
Log in for prices and to order
ManufacturerGLADE
Catalogue Page783
Packaging Length23.00 cm
Packaging Height23.00 cm
Packaging Width5.60 cm
Packaging Weight0.54 kg
Pack Size1
ReturnableStandard Returns

This product is a standard delivery item. This means it will be delivered as per the agreed terms of delivery on your account. This is typically two working days but may vary depending on your arranged terms.