EPSON INKJET PAPER A4 90G BRT WHT PK500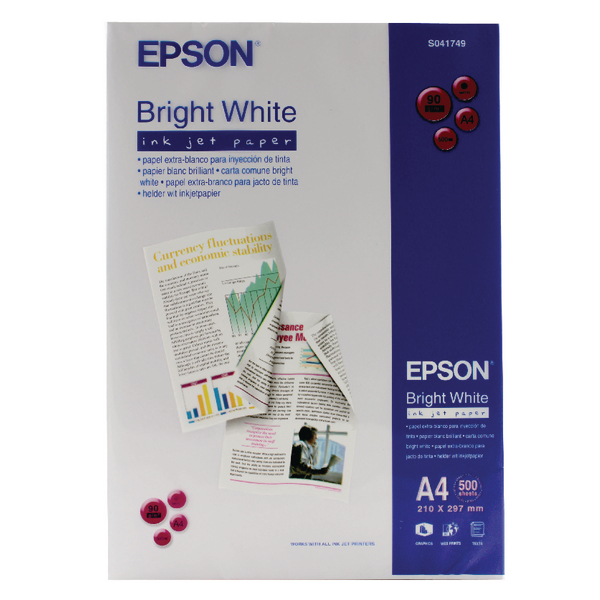 GTS Product Code EP41749
With 90 gsm paper, the Epson White Inkjet Paper has a quality look and feel that's immediately obvious when picked up, and is uncoated for use on both sides of the sheet. Use for professional reports, memos, letters and other documents. It's environmentally friendly as well, made from 100% recycled paper.
Log in for prices and to order
ManufacturerEPSON
Packaging Length5.80 cm
Packaging Height21.50 cm
Packaging Width30.10 cm
Packaging Weight2.77 kg
Pack Size1
ReturnableStandard Returns

This product is a standard delivery item. This means it will be delivered as per the agreed terms of delivery on your account. This is typically two working days but may vary depending on your arranged terms.