RAPESCO ECO POPPER WLT A4 AST PK5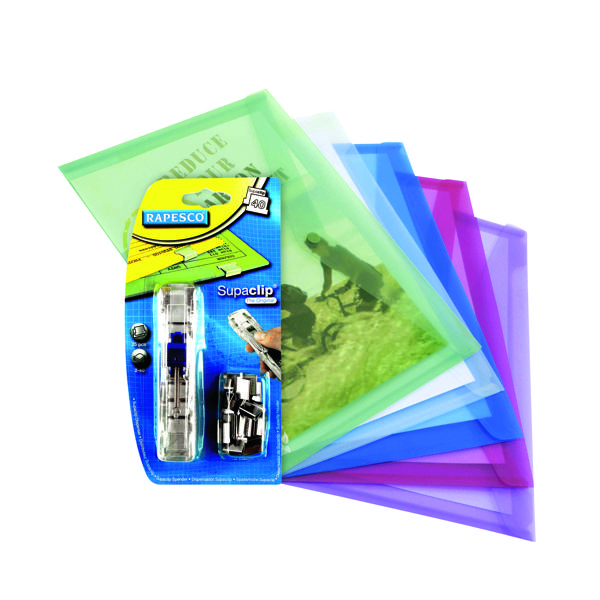 GTS Product Code HT810942
These Rapesco ID Popper Wallets are made from durable, coloured polypropylene which is 100% recyclable and biodegradable. Great for filing unpunched papers the folder can hold up to 50 sheets of A4 80gsm paper and has a secure press stud closure and convenient pen holder. This pack contains five A4 folders in translucent aqua, blue, lime, purple and ruby. This pack comes with a FOC Rapesco Supaclip dispenser and stainless steel clips.
Sorry, this product is no longer available.
This product is a standard delivery item. This means it will be delivered as per the agreed terms of delivery on your account. This is typically two working days but may vary depending on your arranged terms.