FIRST ONE TASK CHAIR WITH BLACK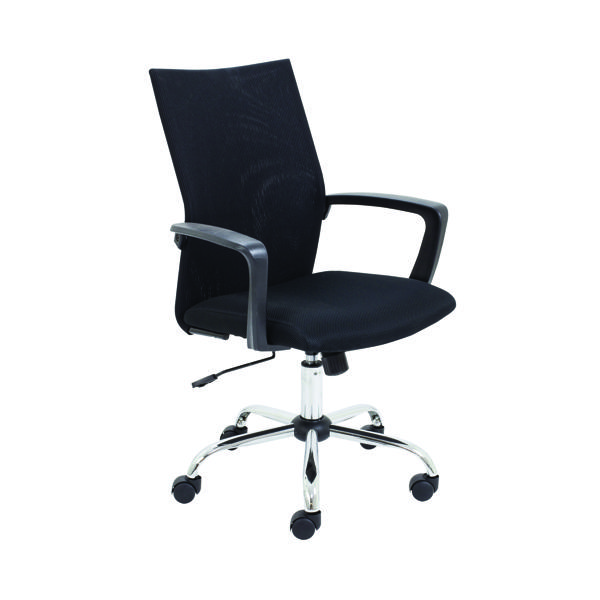 GTS Product Code KF90883
Feel comfortable and supported in this lightweight, mesh chair. Featuring fixed arms and a castor base, it is ideal for working from home. The height adjustable seat mechanism with torsion control adheres to individual seating position preference. Seat dimensions: W490 x D450mm. Back dimenions: W410 x H605mm. Seat height: 465-545mm.
Log in for prices and to order
ManufacturerFIRST
Packaging Length53.50 cm
Packaging Height102.00 cm
Packaging Width63.00 cm
Packaging Weight9.10 kg
Pack Size1
ReturnableStandard Returns

This product is a standard delivery item. This means it will be delivered as per the agreed terms of delivery on your account. This is typically two working days but may vary depending on your arranged terms.