KATRIN CLASSIC HAND TOWEL M2 WHITE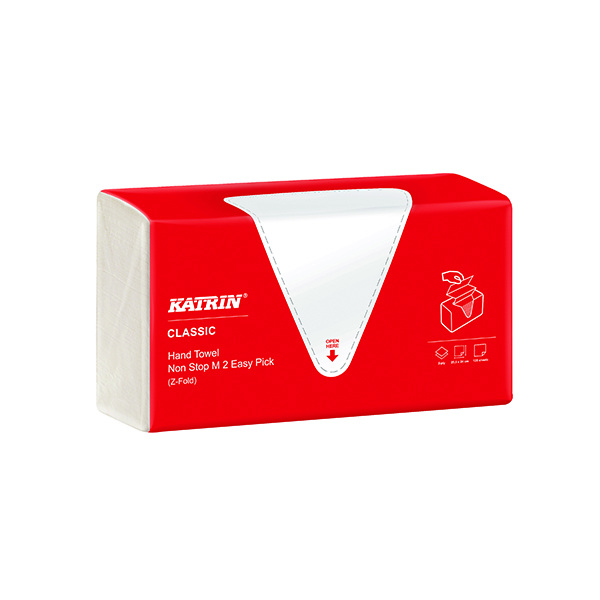 GTS Product Code KZ34312
Presented in a handy easy-pick packet, this Katrin Classic Non Stop Hand Towel offers a 2-ply thickness for absorbency. The sealed, self-dispensing packs are ideal for hygiene on the move and feature an ergonomic grip for easy carrying. The one sheet at a time dispensing is hygienic and reduces consumption.
Log in for prices and to order
ManufacturerKATRIN
Catalogue Page756
Packaging Length36.50 cm
Packaging Height36.50 cm
Packaging Width28.00 cm
Packaging Weight2.80 kg
Pack Size1
ReturnableStandard Returns

This product is a standard delivery item. This means it will be delivered as per the agreed terms of delivery on your account. This is typically two working days but may vary depending on your arranged terms.