LEONARDO VERSATWIN DISPENSER BLUE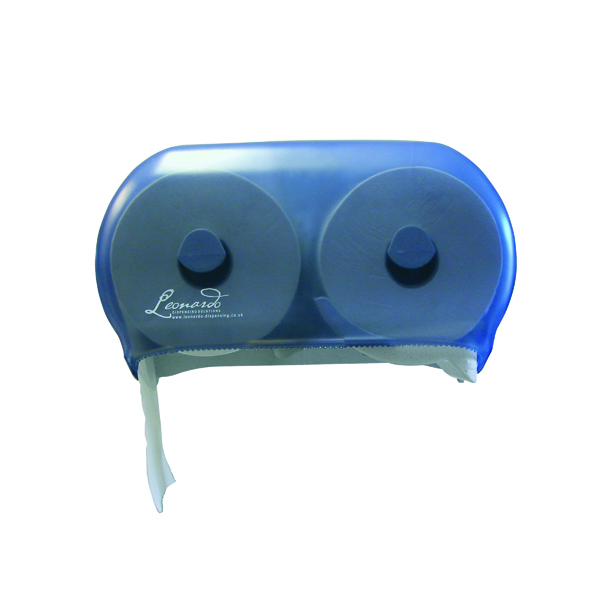 GTS Product Code NH73619
This Leonardo Versatwin Dispenser holds 2 rolls of toilet tissue at a time for long lasting use in high traffic washrooms. The dispenser hygienically encloses the rolls, allowing access to 1 roll at a time. The blue dispenser has a 360m 1-ply capacity and a 250m 2-ply capacity. This dispenser measures W324 x D146 x H210mm.
Log in for prices and to order
ManufacturerLEONARDO
Packaging Length33.00 cm
Packaging Height33.00 cm
Packaging Width22.00 cm
Packaging Weight6.67 kg
Pack Size1
ReturnableStandard Returns

This product is a standard delivery item. This means it will be delivered as per the agreed terms of delivery on your account. This is typically two working days but may vary depending on your arranged terms.