SNOPAKE EVA ZIPPA BAG 480X350MM YLW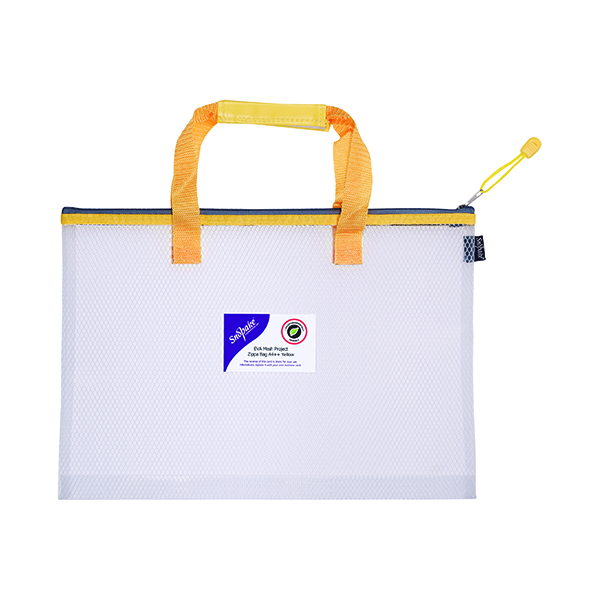 GTS Product Code SK22240
Snopake's EVA Mesh Book/Project Bag is the ideal carry bag for your books, art supplies and other essential items. The recyclable, PVC free bag is manufactured from reinforced 0.35mm thick heavy duty mesh material. The water-resistant bag can be wiped clean, ensuring its surface remains germ-free and spotless. Multi-purpose A3 (480x350mm) sized bag features a gusseted base providing extra capacity, ideal for larger items with bulky or awkward shapes. Features include a handy carry handle, a handy card holder on the front and a long-lasting smooth top zip with metal pull and colour co-ordinated hanging loop allows for quick, easy access and retrieval of contents.
Log in for prices and to order
ManufacturerSNOPAKE
Catalogue Page279
Packaging Length1.00 cm
Packaging Height49.70 cm
Packaging Width37.80 cm
Packaging Weight0.17 kg
Pack Size1
ReturnableStandard Returns

This product is a standard delivery item. This means it will be delivered as per the agreed terms of delivery on your account. This is typically two working days but may vary depending on your arranged terms.