VISTAPLAN FRONT LOAD TROLLEY CARRIER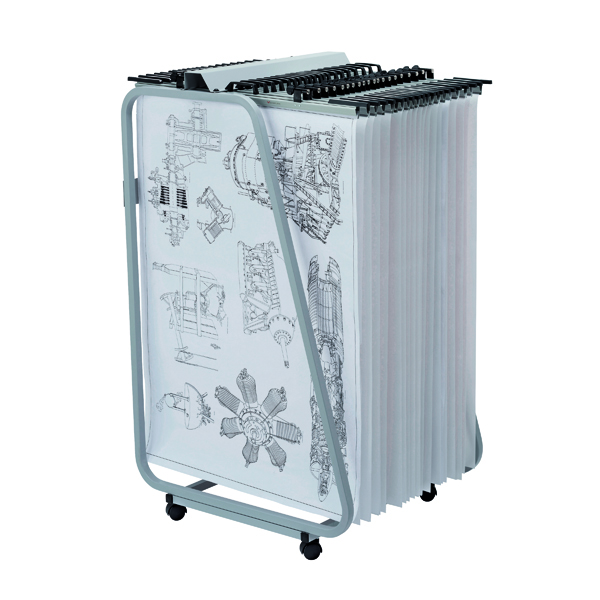 GTS Product Code VT01125
This front loading mobile trolley can accommodate up to 20 Vistaplan hangers with handles and of varying sizes. Hangers can be easily removed or replaced, with a capacity of up to 1,500 sheets. Keep large technical drawings, artwork and more neat, protected and easily accessed. This trolley measures W670 x D830 x H1380mm and is mobile on 4 castors. Hangers not included.
Log in for prices and to order
ManufacturerVISTAPLA
Catalogue Page134
Packaging Length127.50 cm
Packaging Height127.50 cm
Packaging Width86.00 cm
Packaging Weight16.00 kg
Pack Size1
ReturnableStandard Returns

This product is a standard delivery item. This means it will be delivered as per the agreed terms of delivery on your account. This is typically two working days but may vary depending on your arranged terms.