WB MYLAR INDEX A4 1-5 MULTI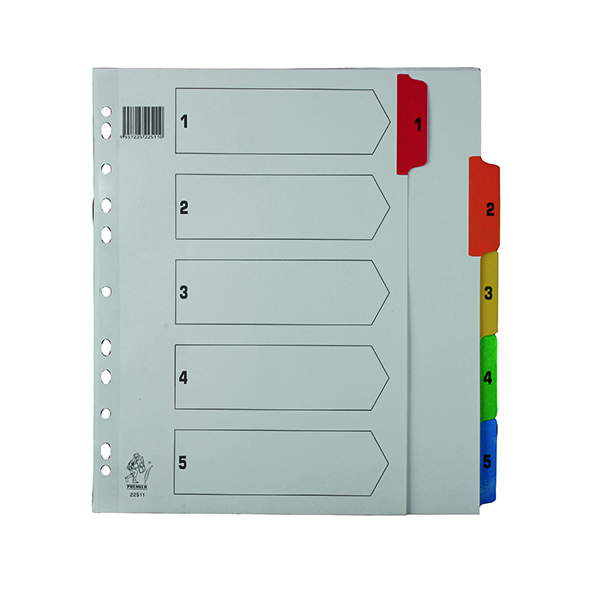 GTS Product Code WX01518
With these bright and attractive 5-part Mylar-reinforced index dividers, you can start to get a handle on all those odd papers that get left lying around. Each divider is made from sturdy manilla, and the multi-coloured tabs are Mylar-coated for long-lasting durability and pre-printed 1-5 - great for tidy numerical filing. They're multi-punched to fit almost any A4 ring binder or lever arch file.
Log in for prices and to order
ManufacturerWHITEBOX
Packaging Length29.80 cm
Packaging Height0.20 cm
Packaging Width22.50 cm
Packaging Weight0.04 kg
Pack Size1
ReturnableStandard Returns

This product is a standard delivery item. This means it will be delivered as per the agreed terms of delivery on your account. This is typically two working days but may vary depending on your arranged terms.