2WORK MICRO TWIN TOILET RL DISPENSER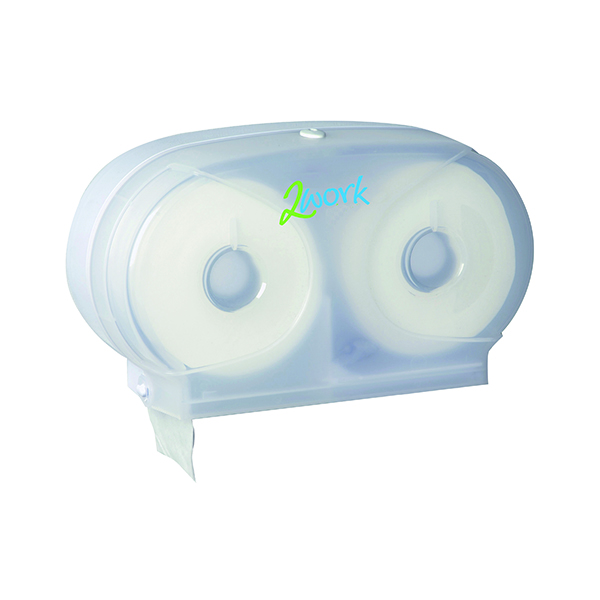 GTS Product Code 2W06438
The 2Work Micro Twin Dispenser provides a hygienic and cost-effective solution to toilet roll dispensing. The unique design hygienically encompasses two toilet rolls at once, meaning replacement is needed less often, and the compact size fits well into any washroom. The translucent design enables quick detection when replacement is required and the dispenser is lockable for added security. Use with 2Work Micro Twin toilet rolls for an economical and practical washroom dispensing system.
Log in for prices and to order
Manufacturer2WORK
Catalogue Page745
Packaging Length32.40 cm
Packaging Height32.40 cm
Packaging Width20.60 cm
Packaging Weight1.01 kg
Pack Size1
ReturnableStandard Returns

This product is a standard delivery item. This means it will be delivered as per the agreed terms of delivery on your account. This is typically two working days but may vary depending on your arranged terms.