Q-CONNECT LAMINATING POUCHES P100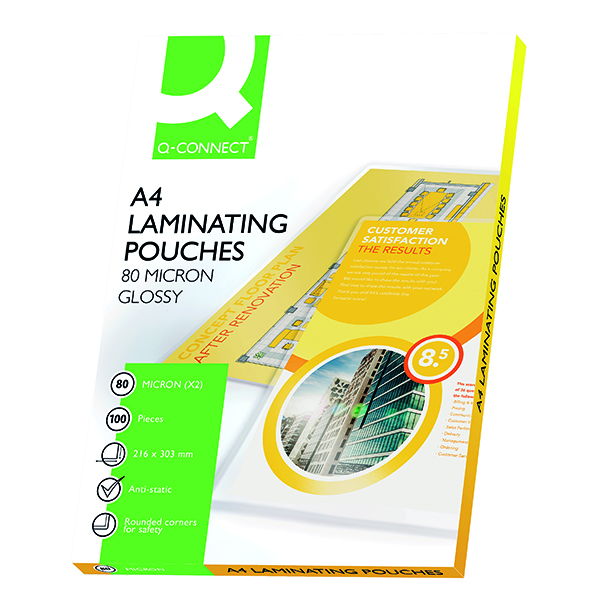 GTS Product Code KF04114
Laminated documents are waterproof, tear proof and protected against damage. Perfect for archiving, posters or signage, these Q-Connect Laminating pouches work flawlessly with your laminator to deliver professional looking results. With 80 micron each side and supplied in packs of 100 pouches, this product ensures you have supplies for as long as needed. Q-Connect offer high quality office supplies designed to give your business an effective solution to all your stationery needs.
Log in for prices and to order
ManufacturerQCONNECT
Catalogue Page573
Packaging Length32.40 cm
Packaging Height30.70 cm
Packaging Width22.10 cm
Packaging Weight1.24 kg
Pack Size1
ReturnableStandard Returns

This product is a standard delivery item. This means it will be delivered as per the agreed terms of delivery on your account. This is typically two working days but may vary depending on your arranged terms.