Q CONNECT PUNCHED POCKET A4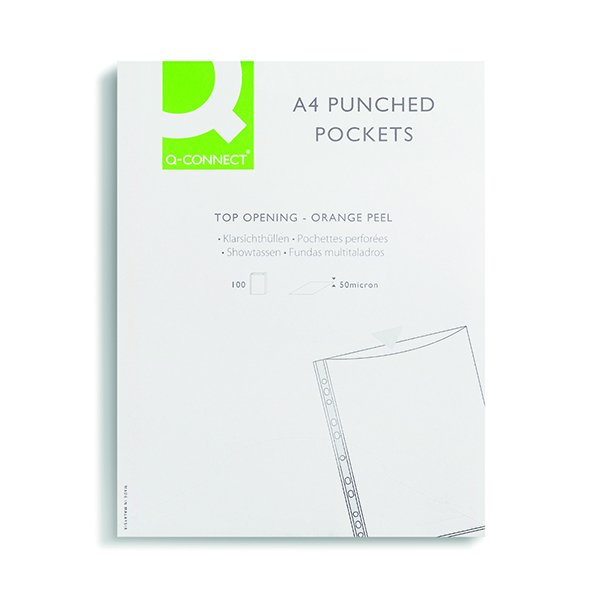 GTS Product Code KF24001
Made of transparent 50 micron plastic, these top opening Q-Connect punched pockets are great for filing and office administration. They are multi-punched to fit into standard ring binders or lever arch files and are great for protection and display purposes. Ideal for certificates, booklets or any other documents without the need of a hole-punch. This pack contains 100 punched pockets.
Log in for prices and to order
ManufacturerQCONNECT
Catalogue Page273
Packaging Length31.00 cm
Packaging Height1.80 cm
Packaging Width24.00 cm
Packaging Weight0.54 kg
Pack Size1
ReturnableStandard Returns

This product is a standard delivery item. This means it will be delivered as per the agreed terms of delivery on your account. This is typically two working days but may vary depending on your arranged terms.