Q-CONNECT 5-PT SUBJECT DIVIDER A4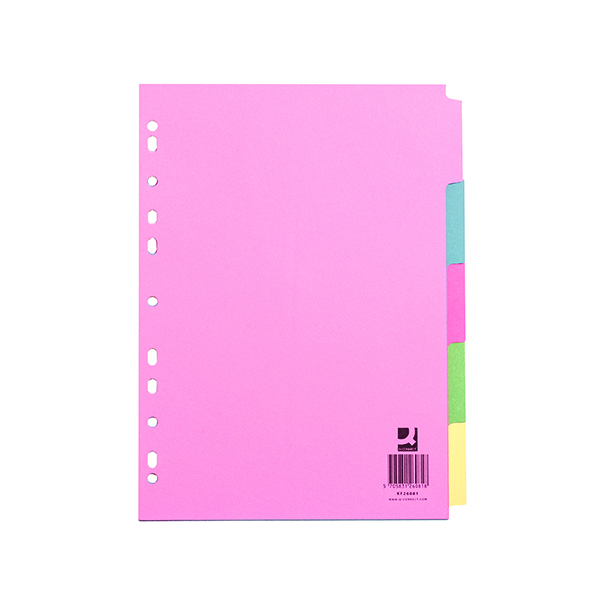 GTS Product Code KF26081
The tabs on this Q-Connect five part divider have been left blank to allow you to customise it with your own labels. Each sheet is a different colour, enabling you to colour code your documents as you wish. It has been multi-punched to fit standard A4 ring binders and lever arch files.
Log in for prices and to order
ManufacturerQCONNECT
Catalogue Page267
Packaging Length32.40 cm
Packaging Height31.00 cm
Packaging Width22.60 cm
Packaging Weight0.05 kg
Pack Size1
ReturnableStandard Returns

This product is a standard delivery item. This means it will be delivered as per the agreed terms of delivery on your account. This is typically two working days but may vary depending on your arranged terms.