COPIER PAPER A4 WHT REAM WRAP PK2500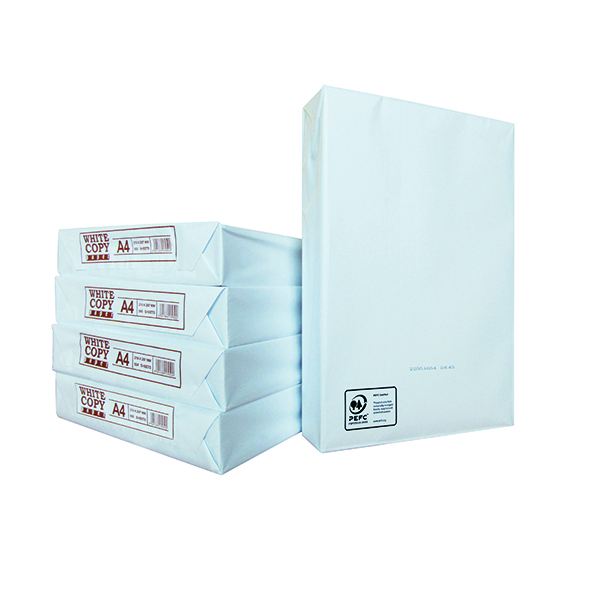 GTS Product Code WX01087
This A4 white copier paper provides you with high value and high quality. Each page of paper provides a solid surface for ink and toner, making it ideal for use with laser and inkjet printers. The pure and white surface provides an unbeatable backdrop for letters, business reports and emails. Made using virgin fibre. Chlorine-free.
Log in for prices and to order
ManufacturerWHITEBOX
Packaging Length0.03 cm
Packaging Height31.70 cm
Packaging Width22.50 cm
Packaging Weight12.09 kg
Pack Size5
ReturnableStandard Returns

This product is a standard delivery item. This means it will be delivered as per the agreed terms of delivery on your account. This is typically two working days but may vary depending on your arranged terms.