BISLEY 3 DRW FILING CAB BLACK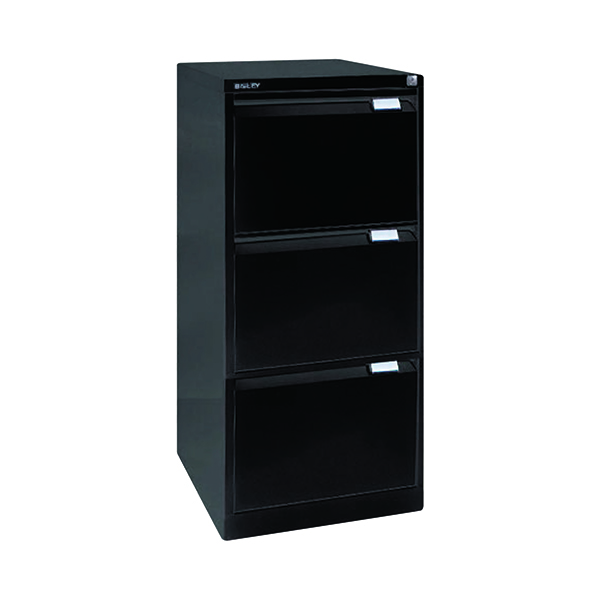 GTS Product Code BY00524
For the security of your paperwork and your peace of mind, this Bisley Black 3 Drawer Filing Cabinet has an anti-tilting device fitted as standard, and a superior locking facility located on the top of the frame. Each drawer has full extension to allow you access to the entire contents quickly and easily, and gives you 20 percent more capacity that standard extension. When closed, this cabinet is flush fronted for simple, convenient placing around your home or office.
Log in for prices and to order
ManufacturerBISLEY
Catalogue Page889
Packaging Length62.20 cm
Packaging Height102.00 cm
Packaging Width67.00 cm
Packaging Weight46.00 kg
Pack Size1
ReturnableStandard Returns

This product is a standard delivery item. This means it will be delivered as per the agreed terms of delivery on your account. This is typically two working days but may vary depending on your arranged terms.