BISLEY 3 DRW HOME FILING GREY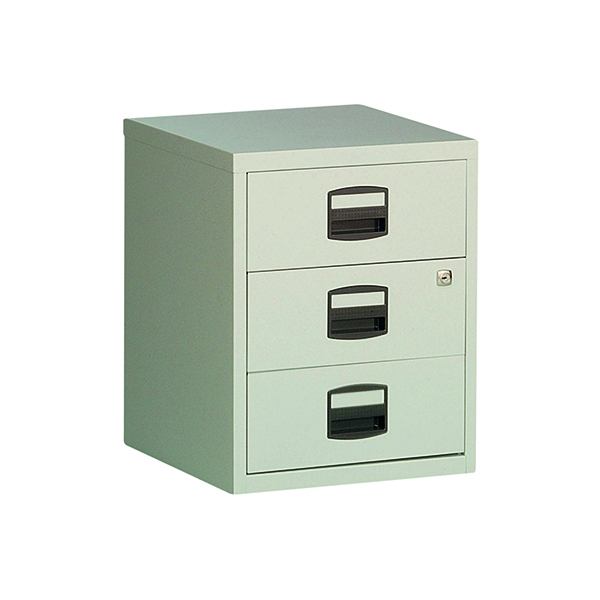 GTS Product Code BY13461
Affordable and spacious, this Bisley Home Filing Cabinet is a great filing cabinet for the home or small office. It features three drawers for A4 document storage and filing, with a single action lock for the bottom 2 drawers to help keep confidential documents secure. The drawers feature ball bearing runners for smooth and effortless movement. Supplied in a grey finish with a mobile design, this cabinet measures 413x400x525mm and has a capacity weight of 15kg per drawer.
Log in for prices and to order
ManufacturerBISLEY
Catalogue Page888
Packaging Length40.00 cm
Packaging Height53.00 cm
Packaging Width45.50 cm
Packaging Weight11.10 kg
Pack Size1
ReturnableStandard Returns

This product is a standard delivery item. This means it will be delivered as per the agreed terms of delivery on your account. This is typically two working days but may vary depending on your arranged terms.