CRAWFORDS ASSORTED MINI PK 100X3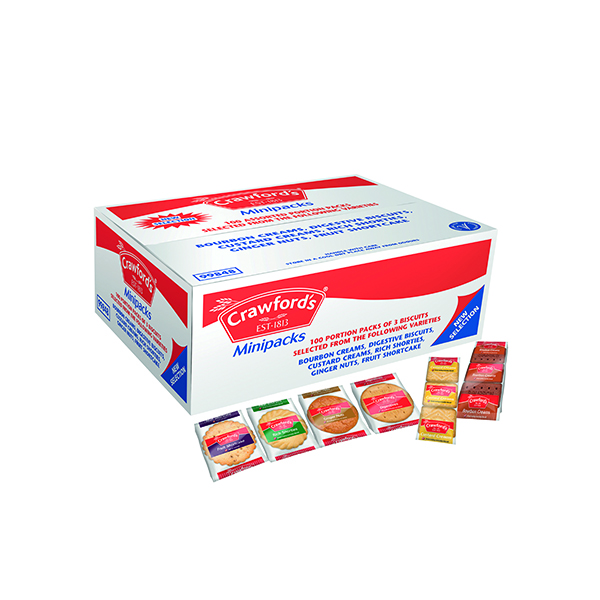 GTS Product Code BZ02044
Have a yummy treat any time of day with this assortment of Crawfords biscuits. Six varieties of traditional teatime biscuits are available, including ginger nuts, digestives, custard creams, bourbon cerams, Shorties and fruit shorties. Packaged in 100 neat 3 biscuit snackpacks to keep them fresh and crunchy, these are perfect for a meeting, reception area or just for leaving in the kitchen to help get through the mid-afternoon slump.Due to flooding of their Cumbria plant production of this product will now start until early April so the ETA for these goods are mid April.
Log in for prices and to order
ManufacturerCRAWFORD
Catalogue Page699
Packaging Length34.00 cm
Packaging Height34.00 cm
Packaging Width27.50 cm
Packaging Weight3.49 kg
Pack Size1
VAT Exempt?Yes
ReturnableStandard Returns

This product is a standard delivery item. This means it will be delivered as per the agreed terms of delivery on your account. This is typically two working days but may vary depending on your arranged terms.