CRAWFORDS TEATIME AST 275G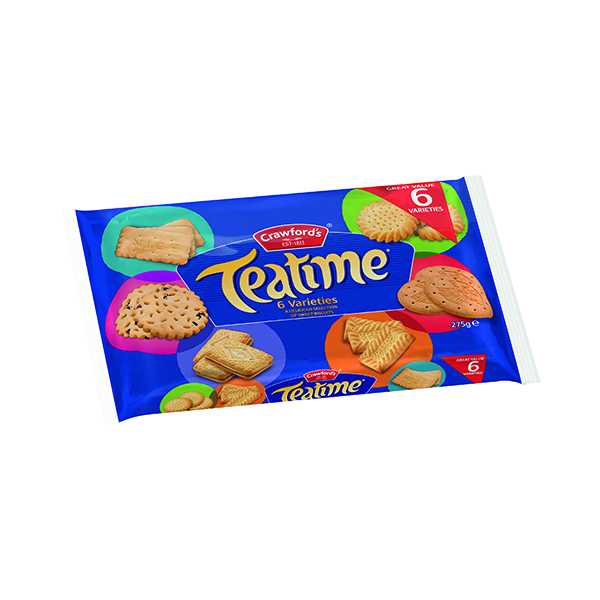 GTS Product Code BZ16543
This Crawford's Teatime assortment contains a variety of popular biscuits including Custard Cream, Shortcake, Nice, Digestives, Fruit Shortcake and Golden Shortie. Great for sharing at home, or in the office, this 275g pack livens up a tea break and provides a delicious snack or treat any time of the day.
Log in for prices and to order
ManufacturerCRAWFORD
Catalogue Page700
Packaging Length33.50 cm
Packaging Height23.00 cm
Packaging Width16.00 cm
Packaging Weight0.30 kg
Pack Size1
VAT Exempt?Yes
ReturnableStandard Returns

This product is a standard delivery item. This means it will be delivered as per the agreed terms of delivery on your account. This is typically two working days but may vary depending on your arranged terms.