MAXIMA 1PLY ZFOLD HANDTOWL BLU PK12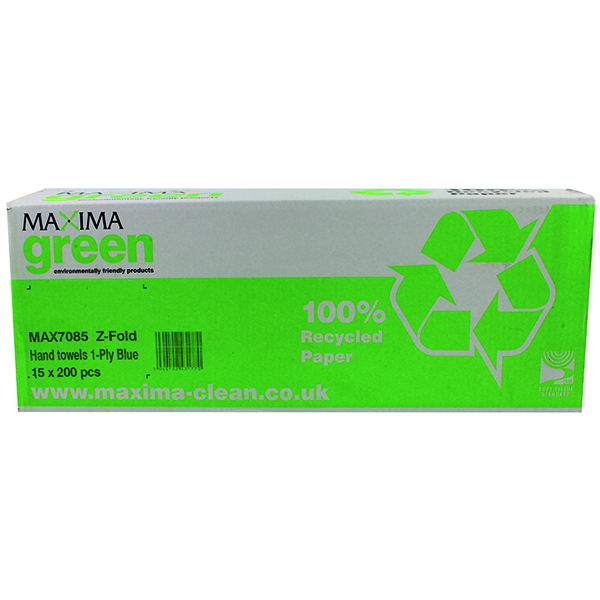 GTS Product Code CPD43177
Maxima Z-fold 1-Ply hand towels come in handy packs of fifteen and are perfect for general, everyday use. Designed to be used in conjunction with standard hand towel dispensers, they offer a convenient solution to sudden spillages, or for drying your hands. The super absorbent paper soaks up water with ease, so you can dry your hands with the minimum of effort. These towels come supplied in 12 packs of 250.
Log in for prices and to order
ManufacturerMAXIMA
Packaging Length58.80 cm
Packaging Height58.80 cm
Packaging Width39.70 cm
Packaging Weight6.82 kg
Pack Size1
ReturnableStandard Returns

This product is a standard delivery item. This means it will be delivered as per the agreed terms of delivery on your account. This is typically two working days but may vary depending on your arranged terms.