2WORK TWIN TOILET ROLL DISP WHITE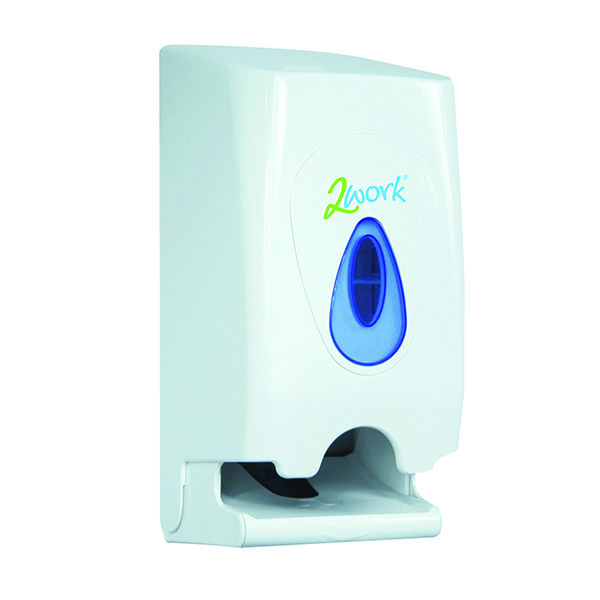 GTS Product Code CPD43612
Offering great value for money, this dispenser holds two toilet rolls at a time, for less frequent refilling. A specially engineered opening at the bottom ensures sheets are easily dispensed and securely held at the same time. Ideal for public bathrooms, the white plastic cover wipes clean quickly and effortlessly, allowing hygiene standards to remain high at all times.
Log in for prices and to order
Manufacturer2WORK
Catalogue Page745
Packaging Length29.20 cm
Packaging Height29.20 cm
Packaging Width14.20 cm
Packaging Weight0.70 kg
Pack Size1
ReturnableStandard Returns

This product is a standard delivery item. This means it will be delivered as per the agreed terms of delivery on your account. This is typically two working days but may vary depending on your arranged terms.