CONQUEROR LAID VELLUM A4 100GSM PK500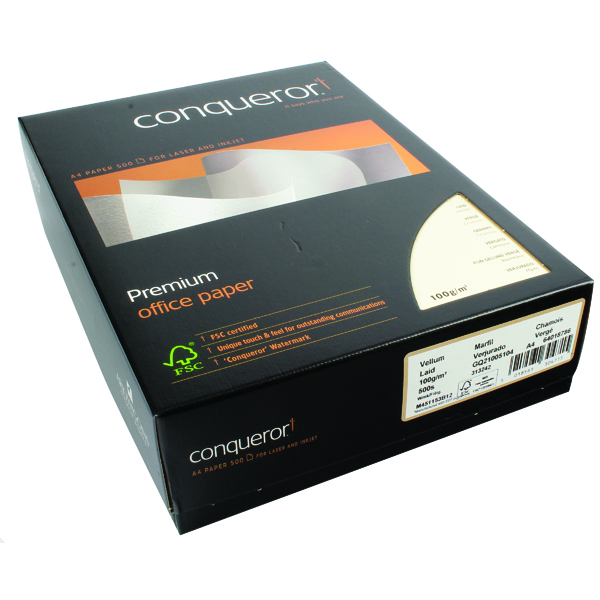 GTS Product Code CQR21580
Communication is essential if you want to create a successful business and the Conqueror Laid Vellum Paper provides you with a way to guarantee that all your correspondence has a high quality, professional feel. With a subtle yet firm ridged texture to this paper, you can be sure of the very highest level of quality. This paper is suitable for use in all laser and inkjet printers, getting the very highest results without jamming.
Log in for prices and to order
ManufacturerCONQUER
Catalogue Page371
Packaging Length30.00 cm
Packaging Height7.50 cm
Packaging Width22.00 cm
Packaging Weight3.24 kg
Pack Size1
ReturnableStandard Returns

This product is a standard delivery item. This means it will be delivered as per the agreed terms of delivery on your account. This is typically two working days but may vary depending on your arranged terms.