DURABLE 160 INSERTS 60X90MM PK160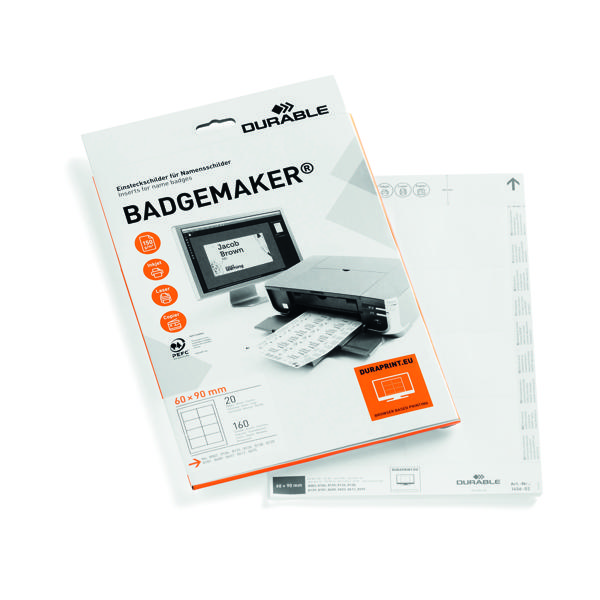 GTS Product Code DB14056
Micro-perforated BADGEMAKER insert sheets in A4 format made from PEFC-certified paper. For professionally printing name badge inserts. Inserts are compatible with laser or ink jet printers and can be printed double sided. Insert size: 60x90mm Pack of 160 inserts.
Log in for prices and to order
ManufacturerDURABLE
Catalogue Page626
Packaging Length35.00 cm
Packaging Height32.00 cm
Packaging Width21.20 cm
Packaging Weight0.26 kg
Pack Size1
ReturnableStandard Returns

This product is a standard delivery item. This means it will be delivered as per the agreed terms of delivery on your account. This is typically two working days but may vary depending on your arranged terms.