EVOLUTION BUSINESS A4 90GSM PK500 WHITE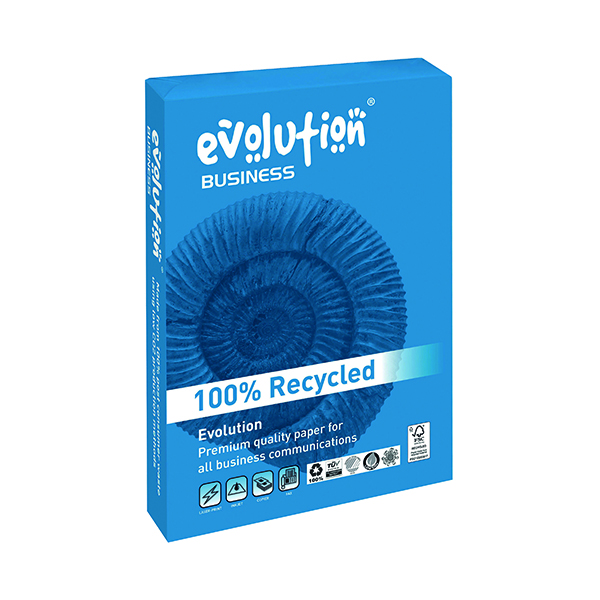 GTS Product Code EVO00081
High quality and environmentally sound, Evolution Business paper is the ideal choice for trouble free printing that leaves a smaller environmental footprint. Made from 100% recycled post-consumer waste using a chlorine-free whitening process, the paper has a high opacity for exceptional print clarity and is ideal for all business communications. A4 in size, the paper has a weight of 90gsm and is supplied in a pack of 1 ream.
Log in for prices and to order
ManufacturerEVOLUTIO
Catalogue Page367
Packaging Length30.00 cm
Packaging Height5.70 cm
Packaging Width21.40 cm
Packaging Weight2.77 kg
Pack Size1
ReturnableStandard Returns

This product is a standard delivery item. This means it will be delivered as per the agreed terms of delivery on your account. This is typically two working days but may vary depending on your arranged terms.