RELIANCE MEDICAL SHARPS CONTAINER 4L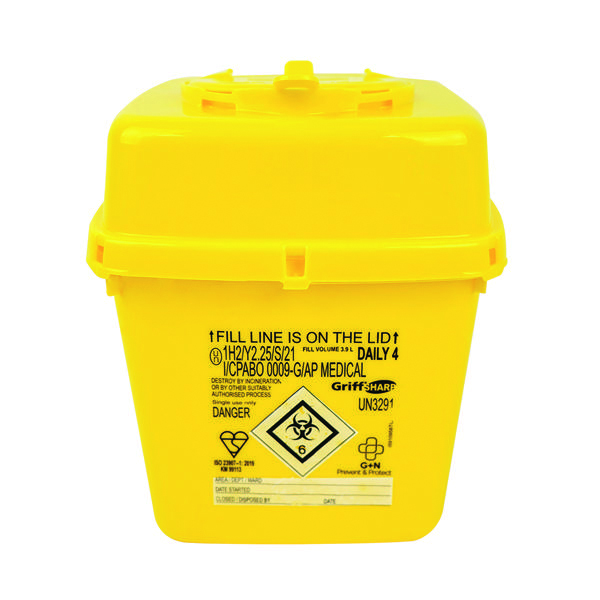 GTS Product Code HS57845
Designed for the safe containment of dangerous sharps. This container can also be used to dispose of sharps contaminated with medicinal products and their residues (other than cytotoxic and/or cytostatic medicines). The range is designed to be incinerated or disposed of by other authorised processes. Manufactured to the most stringent quality and safety standards: BS EN ISO 23907 and UN3291. Reliance Medical Sharps Container comes in high visibility yellow complete with warning label for safe disposal. This sharps container has a 4 litre capacity and is ideal for use in hospitals, nursing homes, first aid rooms and other healthcare environments.
Log in for prices and to order
ManufacturerRELIANCE
Catalogue Page835
Packaging Length17.00 cm
Packaging Height26.00 cm
Packaging Width17.00 cm
Packaging Weight0.31 kg
Pack Size1
ReturnableStandard Returns

This product is a standard delivery item. This means it will be delivered as per the agreed terms of delivery on your account. This is typically two working days but may vary depending on your arranged terms.