Q CONNECT I/JET PPR A4 90G PRM PK500 WHT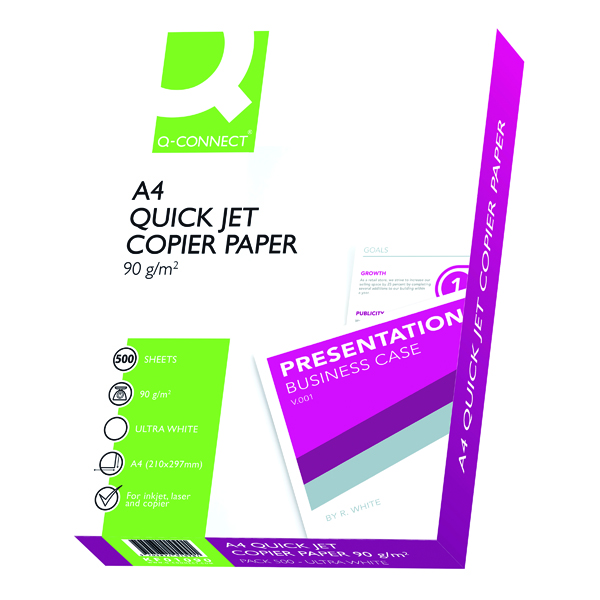 GTS Product Code KF01090
Buy Q-Connect Premium White A4 Quick-Jet Paper and you save on cost but not on quality. Bright white, highly opaque with excellent ink retention, this paper is ideal for everyday printing and copying. Its ultra-smooth 90gsm finish shows up excellent contrast against ink or toner with almost no bleed through. Q-Connect provides the perfect combination of value and excellence for crisp, clean printouts on paper that doesn't cost the Earth.
Log in for prices and to order
ManufacturerQCONNECT
Catalogue Page370
Packaging Length30.00 cm
Packaging Height5.80 cm
Packaging Width21.00 cm
Packaging Weight2.80 kg
Pack Size1
ReturnableStandard Returns

This product is a standard delivery item. This means it will be delivered as per the agreed terms of delivery on your account. This is typically two working days but may vary depending on your arranged terms.