NAME BADGE INSERTS 40X75MM 25 SHEETS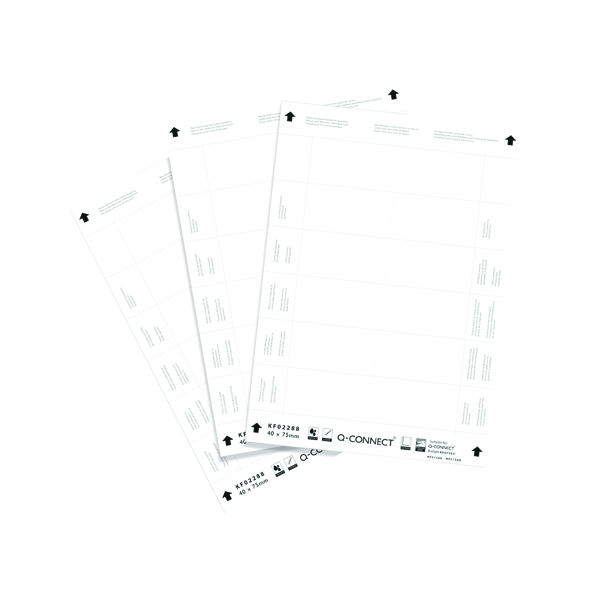 GTS Product Code KF02288
For use with Q-Connect badges, these white inserts are ideal for printing names and information on for display. They work harmoniously with your inkjet printer, or can also be hand written, to give a professional finish to your name badges for a variety of occasions. Perforated edges make tearing individual inserts away from the A4 sheet quick and easy, making it simple to prepare a large number of badges for an exhibition or conference. This pack contains 25 sheets, with 12 inserts per sheet.
Log in for prices and to order
ManufacturerQCONNECT
Catalogue Page631
Packaging Length29.80 cm
Packaging Height29.80 cm
Packaging Width21.10 cm
Packaging Weight0.37 kg
Pack Size1
ReturnableStandard Returns

This product is a standard delivery item. This means it will be delivered as per the agreed terms of delivery on your account. This is typically two working days but may vary depending on your arranged terms.