FIRST RECT DESK 1200 BEECH/SLVER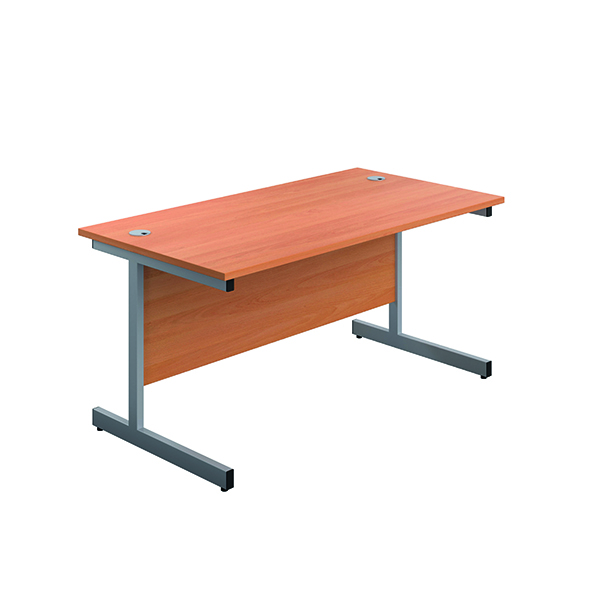 GTS Product Code KF803317
Suitable for use in a variety of office environments, this First Rectangular Cantilever Desk features a strong cantilever frame for support and stability. It features a 25mm thick desktop with dual 62mm cable management ports to keep workspaces tidy and free from wires. The desk includes a modesty panel as standard and is suitable for use with First Under Desk Pedestals.
Log in for prices and to order
This product is a standard delivery item. This means it will be delivered as per the agreed terms of delivery on your account. This is typically two working days but may vary depending on your arranged terms.