Nestle Big Biscuit Bx FOC Aero Combo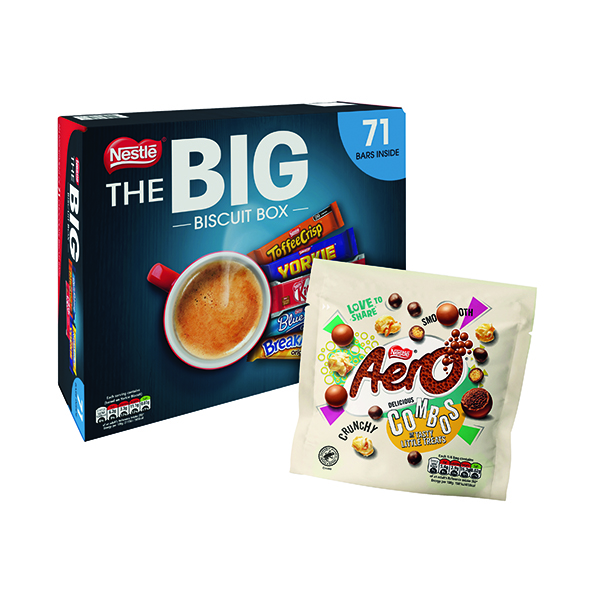 GTS Product Code NL819868
Treat the rest of the office to this irresistible selection box of Nestle chocolate biscuit bars. Including Breakaway, Blue Riband, Yorkie, Kit Kat and Toffee Crisp, this box is an ideal addition to your break time snacks at work. Choose your favourite for the perfect break with a delicious cup of tea or coffee, and your workday stress will soon disappear. This pack contains 71 chocolate biscuit bars and with this promotion, you will receive a 120g Nestle Aero Combos pouch bag.
Sorry, this product is no longer available.
ManufacturerNESTLE
Packaging Length29.30 cm
Packaging Height92.00 cm
Packaging Width244.00 cm
Packaging Weight1.65 kg
Pack Size1
ReturnableStandard Returns

This product is a standard delivery item. This means it will be delivered as per the agreed terms of delivery on your account. This is typically two working days but may vary depending on your arranged terms.