NESTLE YORKIE BISCUIT PK7 12130127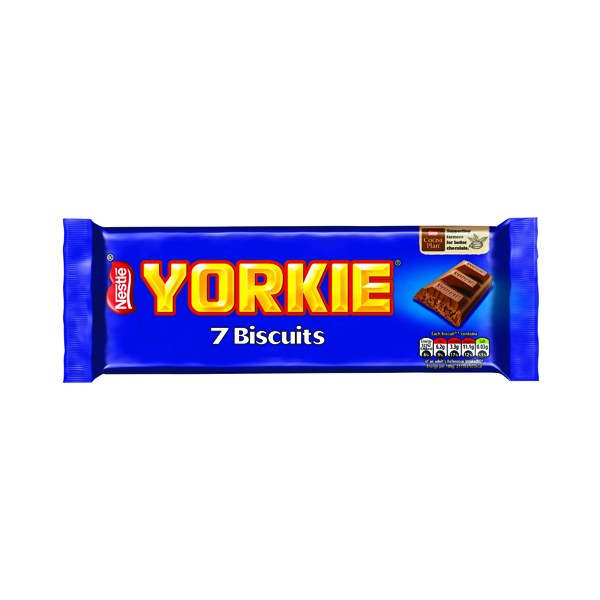 GTS Product Code NL92628
When you need to really get your teeth into something sweet, nothing beats a Yorkie bar. A series of chunky chocolate slabs made from unadulterated creamy milk chocolate, this is a sweet treat that doesn't mess around. This pack of seven bars is ideal for meetings or treating others in your office or at home. When you're under pressure and that deadline is looming, a Yorkie will get you through the day.
Log in for prices and to order
ManufacturerNESTLE
Catalogue Page702
Packaging Length23.70 cm
Packaging Height22.50 cm
Packaging Width8.50 cm
Packaging Weight0.18 kg
Pack Size1
ReturnableStandard Returns

This product is a standard delivery item. This means it will be delivered as per the agreed terms of delivery on your account. This is typically two working days but may vary depending on your arranged terms.