BORDER BISCUITS TWIN PKS PK48 PK48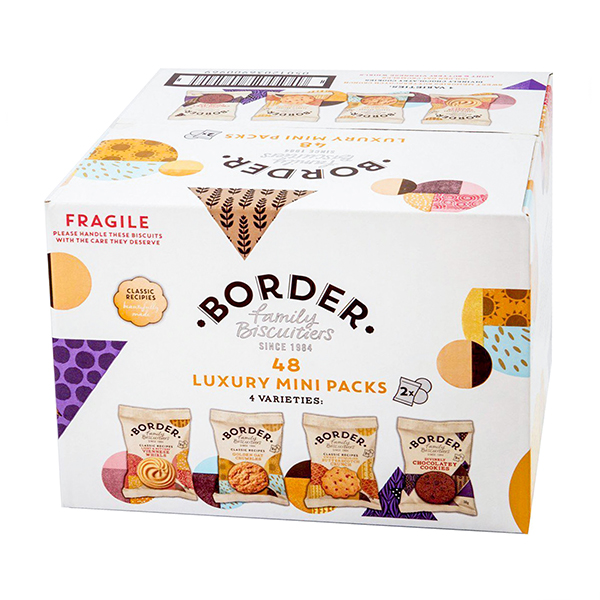 GTS Product Code NWT90096
Containing a selection of delicious twin packs of biscuits, these Border biscuits are ideal for sharing at work, or as a complimentary treat in reception areas and hotel rooms. Each box contains Viennese Whirls, Butterscotch Crunch, Chocolate Chip Brownies and Oat Crumbles in 48 handy twin packs.
Log in for prices and to order
ManufacturerBORDER
Catalogue Page699
Packaging Length24.70 cm
Packaging Height24.70 cm
Packaging Width23.80 cm
Packaging Weight1.68 kg
Pack Size1
VAT Exempt?Yes
ReturnableStandard Returns

This product is a standard delivery item. This means it will be delivered as per the agreed terms of delivery on your account. This is typically two working days but may vary depending on your arranged terms.