NAVIGATOR EXPRESSION A4 90GM WHITE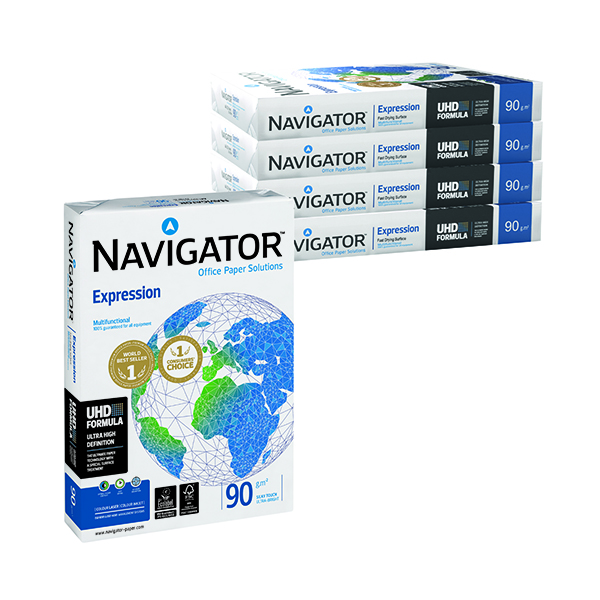 GTS Product Code PPR40500
A bright white paper, Navigator Expression provides an excellent print contrast for high quality colour and mono documents. Smooth, thick and opaque, this 90gsm A4 paper is perfect for printing reports and is supplied in a pack of 2500 sheets.
Log in for prices and to order
ManufacturerNAVIGATO
Catalogue Page369
Packaging Length31.50 cm
Packaging Height22.30 cm
Packaging Width29.20 cm
Packaging Weight14.00 kg
Pack Size5
ReturnableStandard Returns

This product is a standard delivery item. This means it will be delivered as per the agreed terms of delivery on your account. This is typically two working days but may vary depending on your arranged terms.