AMBIPUR 3 VOL COTTON DEVICE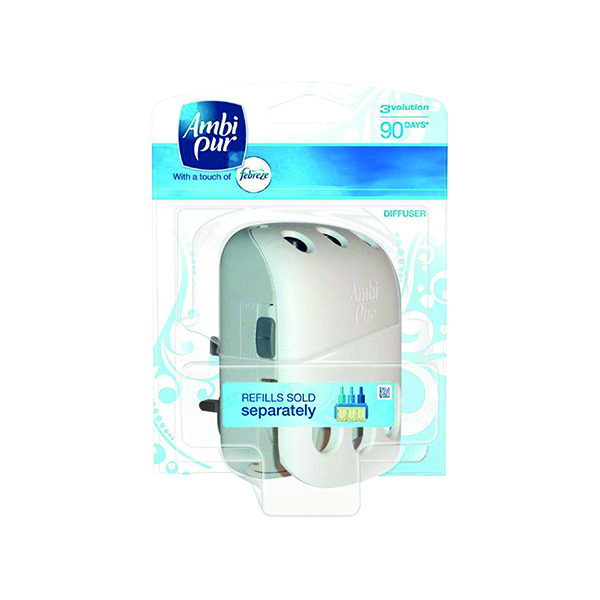 GTS Product Code PX37940
Breathe new life into your home or office with the clean fragrances of Ambi Pur 3volution air freshening system. This clever plug-in air freshener uses 3 different complementary scents, which alternate every 45 minutes to keep your surroundings smelling glorious. The diffuser is easy to top up with simple to install refills, which will keep your rooms feeling fresher for longer. This pack contains the dispenser only with refills available separately.
Log in for prices and to order
ManufacturerAMBIPUR
Catalogue Page781
Packaging Length24.50 cm
Packaging Height17.00 cm
Packaging Width15.50 cm
Packaging Weight0.01 kg
Pack Size1
ReturnableStandard Returns

This product is a standard delivery item. This means it will be delivered as per the agreed terms of delivery on your account. This is typically two working days but may vary depending on your arranged terms.