WB INSETTE AIR FRESHENER 300ML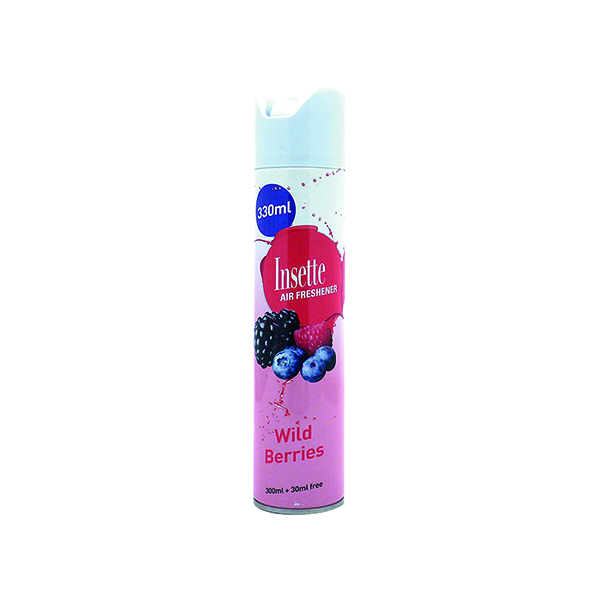 GTS Product Code WX18715
This Insette Air Freshener is a convenient and easy to use spray that leaves rooms smelling fresh and clean all day long. With the enchanting, delicate fragrance of wild berries, it eliminates unpleasant odours and replaces them with a rich, attractive aroma. Ideal for any office, reception area, or domestic use, it comes in an easy to use 300ml aerosol can and provides a cost effective, affordable cleaning solution.
Log in for prices and to order
ManufacturerWHITEBOX
Packaging Length23.60 cm
Packaging Height23.60 cm
Packaging Width5.30 cm
Packaging Weight0.33 kg
Pack Size1
ReturnableStandard Returns

This product is a standard delivery item. This means it will be delivered as per the agreed terms of delivery on your account. This is typically two working days but may vary depending on your arranged terms.