BIC HIGHLIGHTER GRIP PASTEL ASTD PK4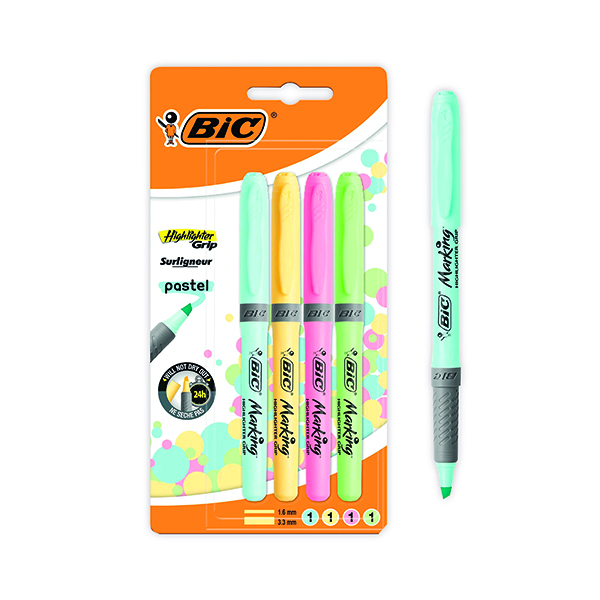 GTS Product Code BC53847
This Bic highlighter contains fluorescent, water based ink and features a textured rubber grip for comfort. Suitable for paper, faxes and photocopies, the pen has a cap off time of up to 8 hours. The chisel tip provides a variable line width of 1.6 - 3.3mm for both underlining and highlighting. This pack contains 4 pens with assorted pastel coloured ink (blue, yellow, pink and green).
Log in for prices and to order
ManufacturerBIC
Catalogue Page110
Packaging Length24.60 cm
Packaging Height21.20 cm
Packaging Width20.60 cm
Packaging Weight0.06 kg
Pack Size1
ReturnableStandard Returns

This product is a standard delivery item. This means it will be delivered as per the agreed terms of delivery on your account. This is typically two working days but may vary depending on your arranged terms.