SEKURA UV MONEY DETECTOR/BALLPT PEN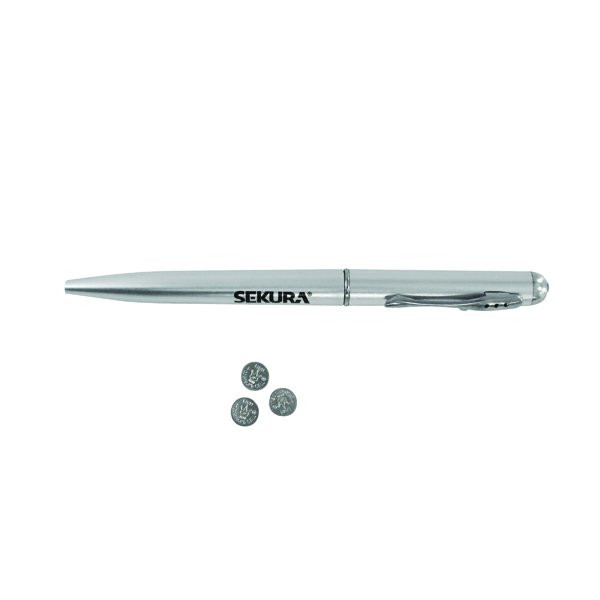 GTS Product Code FC00356
The Sekura Ballpoint Pen with UV Light is designed for the latest generation of UK banknotes. This low cost security pen quickly and easily detects the validity of the new polymer currency, by illuminating the hidden value figures at the top of each note. The UV pen also features a standard ballpoint nib, allowing you to use the security pen for notemaking and signature taking at the till. This UV pen has been designed to work with the latest currency in the UK. Simply run the UV light over the note to reveal the hidden value and design features, and find an added sense of assurance with every transaction.
Log in for prices and to order
ManufacturerUNBRAND
Packaging Length1.00 cm
Packaging Height15.80 cm
Packaging Width5.80 cm
Packaging Weight0.02 kg
Pack Size1
ReturnableStandard Returns

This product is a standard delivery item. This means it will be delivered as per the agreed terms of delivery on your account. This is typically two working days but may vary depending on your arranged terms.