ERGO-BRITE HIGHLIGHTERS ASSTD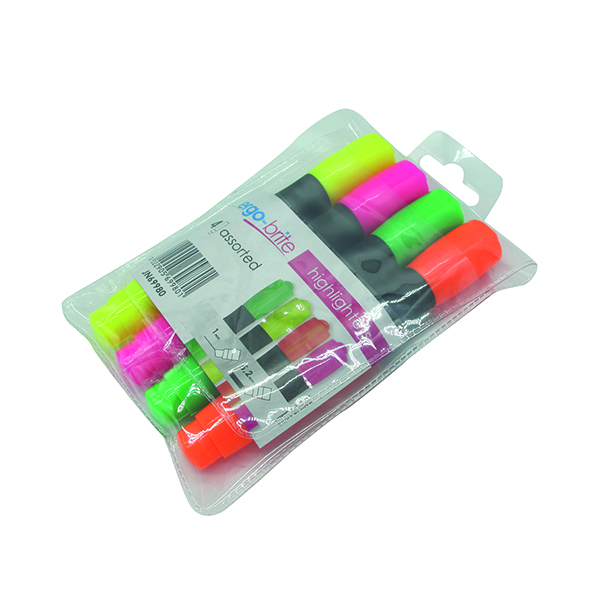 GTS Product Code JN69980
Sale Item
This Ergo-Brite Ergonomic Highlighter Pen features a round barrel with a large rubber grip for comfort in use. Filled with vibrant yellow ink, the pen is ideal for highlighting and underlining notes, textbooks and more. The chisel tip writes a 2 - 5mm line width for versatile use. This assorted pack of 4 contains yellow, pink, green and orange highlighter pens.
Log in for prices and to order
ManufacturerERGOBRIT
Catalogue Page110
Packaging Length15.00 cm
Packaging Height2.50 cm
Packaging Width9.00 cm
Packaging Weight0.08 kg
Pack Size4
ReturnableStandard Returns

This product is a standard delivery item. This means it will be delivered as per the agreed terms of delivery on your account. This is typically two working days but may vary depending on your arranged terms.