STABILO BOSS PEN LAVENDER 70/55/10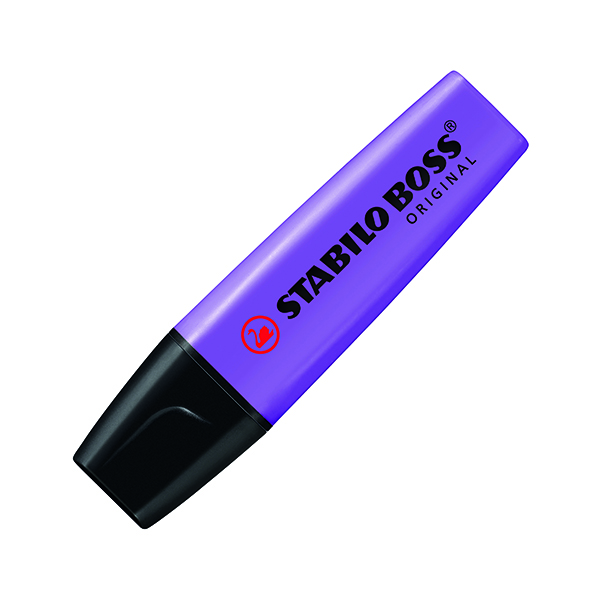 GTS Product Code SS705510
The STABILO BOSS Original is Europe's best selling, most popular highlighter. With it's distinctive shape and ultra fluorescent colours, it is a high quality highlighter that writes further, lasts longer and won't dry out. The wedge shape tip can be used to draw broad and fine lines, making it perfect for highlighting, underlining text and even colouring. The anti-dry out ink technology means the cap can be left off for up to 4 hours and the super bright colours won't fade. This pack contains 10 lavender highlighters.
Log in for prices and to order
ManufacturerSTABILO
Catalogue Page109
Packaging Length14.00 cm
Packaging Height3.40 cm
Packaging Width10.80 cm
Packaging Weight0.21 kg
Pack Size10
ReturnableStandard Returns

This product is a standard delivery item. This means it will be delivered as per the agreed terms of delivery on your account. This is typically two working days but may vary depending on your arranged terms.