FELLOWES A4 LAM POUCH SELFAD 160MC PK100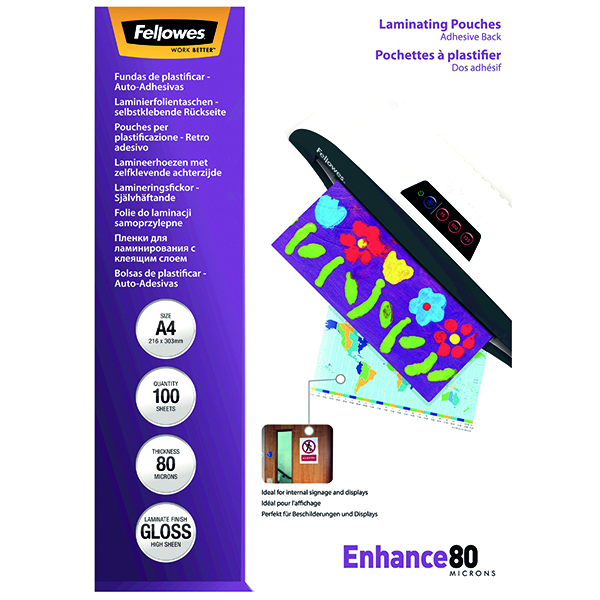 GTS Product Code BB53022
Get the best from your Fellowes laminator by using genuine Fellowes Laminating Pouches. Each pouch provides sturdy protection for A4 posters, notices, documents and more from scrapes, creases and spills. It's the ideal choice for frequently handled documents, keeping them clean and pristine for a professional look. Or make sure important notices are always visible and clear. This pack includes 100 pouches, each with a self-adhesive backing for easy attachment to walls and doors.
Log in for prices and to order
ManufacturerFELLOWES
Catalogue Page573
Packaging Length31.60 cm
Packaging Height2.80 cm
Packaging Width22.50 cm
Packaging Weight1.67 kg
Pack Size1
ReturnableStandard Returns

This product is a standard delivery item. This means it will be delivered as per the agreed terms of delivery on your account. This is typically two working days but may vary depending on your arranged terms.