Q-CONNECT RECP PEN/HOLDR/REFIL BLU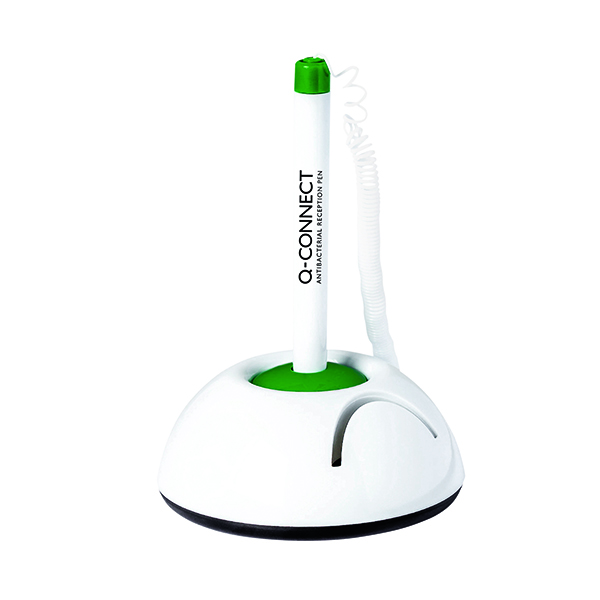 GTS Product Code KF11015
Reception pen with antibacterial agent added to pen barrel and base. Can be mounted on a counter with the self-adhesive patch underneath. The base has an integrated paper holder. Plastic cord attached to the pen can stretch up to 100cm. Pen contains a blue ink refill, with a 2 additional refills supplied.
Log in for prices and to order
ManufacturerQCONNECT
Catalogue Page96
Packaging Length4.80 cm
Packaging Height13.40 cm
Packaging Width8.70 cm
Packaging Weight0.08 kg
Pack Size1
ReturnableStandard Returns

This product is a standard delivery item. This means it will be delivered as per the agreed terms of delivery on your account. This is typically two working days but may vary depending on your arranged terms.