RAPESCO RIGID WLT/BOX FILE 40MM AST 1048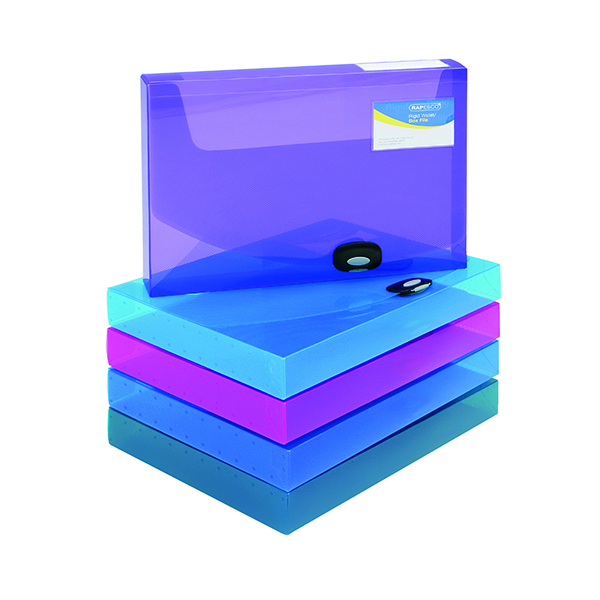 GTS Product Code HT00031
Suitable for A4 documents, this Rapesco rigid wallet/box file is made from heavy gauge polypropylene for long term storage. The 40mm file can hold up to 400 sheets and features a business card holder for personalisation with welded sides and a push-lock clasp closure for security. This assorted pack contains 5 files in blue, purple, green, turquoise and pink.
Log in for prices and to order
ManufacturerRAPESCO
Catalogue Page247
Packaging Length32.50 cm
Packaging Height24.00 cm
Packaging Width25.00 cm
Packaging Weight0.96 kg
Pack Size5
ReturnableStandard Returns

This product is a standard delivery item. This means it will be delivered as per the agreed terms of delivery on your account. This is typically two working days but may vary depending on your arranged terms.