RAPESCO ECO PCHD POCKETS A4 PK100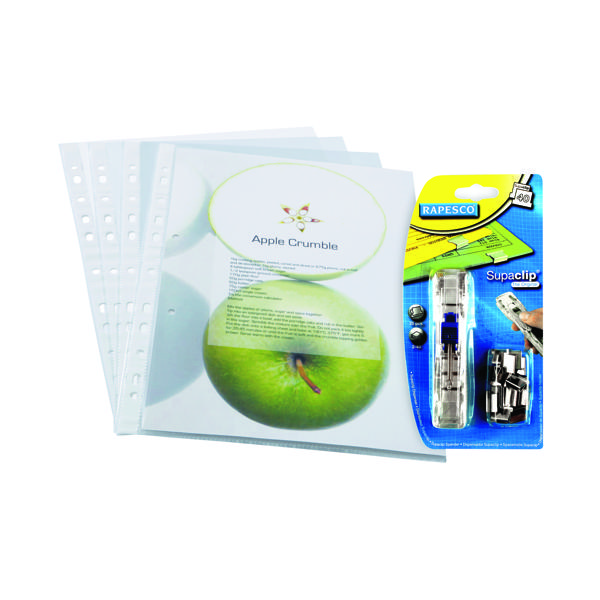 GTS Product Code HT810940
These environmentally friendly A4 Rapesco Eco punched pockets are made from 100% recyclable and 100% biodegradable polypropylene. The durable 60 micron polypropylene pockets are top opening and feature a multi-punched reinforced strip for filing in standard lever arch files and ring binders. This pack comes with a FOC Rapesco Supaclip dispenser and stainless steel clips.
Sorry, this product is no longer available.
This product is a standard delivery item. This means it will be delivered as per the agreed terms of delivery on your account. This is typically two working days but may vary depending on your arranged terms.