Q-CONNECT LEVER ARCH BRD A4 BLK PK10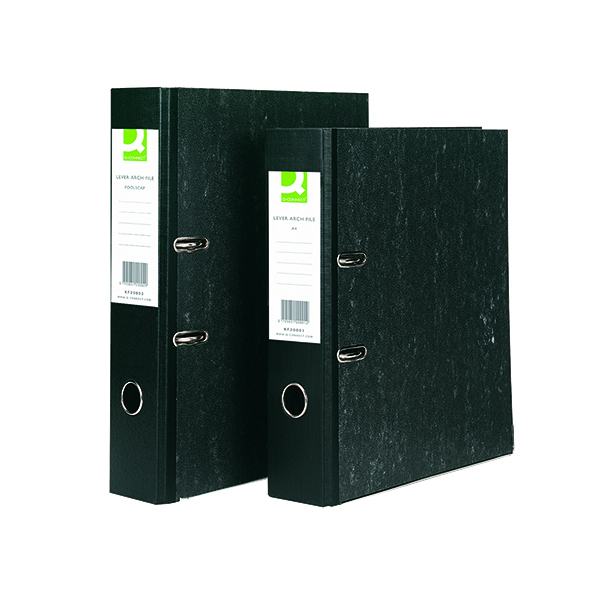 GTS Product Code KF20001
Manufactured using recycled board and paper, with a stylish marbled design, these Q-Connect lever arch files have a 70mm capacity for A4 documents. The file features a large labelling area on the spine for quick identification of contents, a thumb hole for easy retrieval from the shelf and locking slots and metal shoes for durability. This pack contains 10 black files.
Log in for prices and to order
ManufacturerQCONNECT
Catalogue Page249
Packaging Length48.90 cm
Packaging Height48.90 cm
Packaging Width32.60 cm
Packaging Weight4.00 kg
Pack Size10
ReturnableStandard Returns

This product is a standard delivery item. This means it will be delivered as per the agreed terms of delivery on your account. This is typically two working days but may vary depending on your arranged terms.