Q-CONNECT BUSINESS STORAGE BOX PK10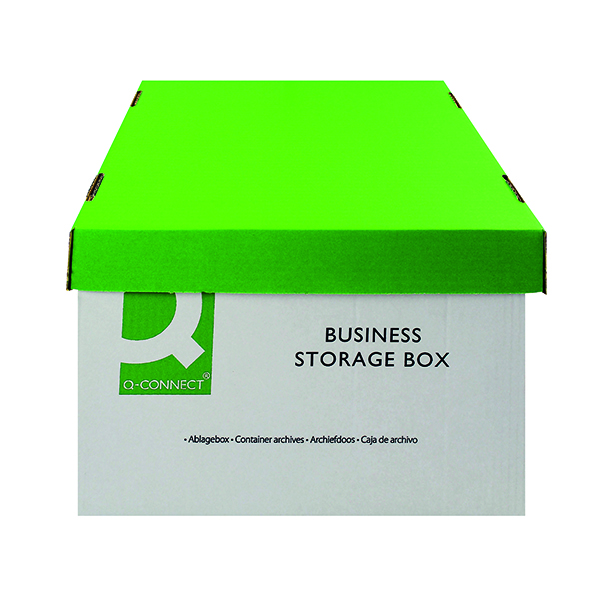 GTS Product Code KF21660
This durable Q-Connect storage box features a heavyweight, double walled corrugated construction, which is ideal for long term storage and archiving. The storage box comes with a lift off lid and can hold 3 Q-Connect business magazine files or 3 Q-Connect business transfer cases. This pack contains 10 green and white storage boxes measuring W327 x D387 x H250mm (internal).
Log in for prices and to order
ManufacturerQCONNECT
Catalogue Page308
Packaging Length74.00 cm
Packaging Height74.00 cm
Packaging Width59.70 cm
Packaging Weight5.41 kg
Pack Size10
ReturnableStandard Returns

This product is a standard delivery item. This means it will be delivered as per the agreed terms of delivery on your account. This is typically two working days but may vary depending on your arranged terms.